Worst Colleges in America by State
Flint has had troubles, and Baker College is also struggling. Only 21.1% of students graduate, and when they do, they leave with $22,852 in debt. That can be pretty hard to pay off as Niche reports the median salary six years after graduation is just $27,200. 
Michigan – Baker College in Flint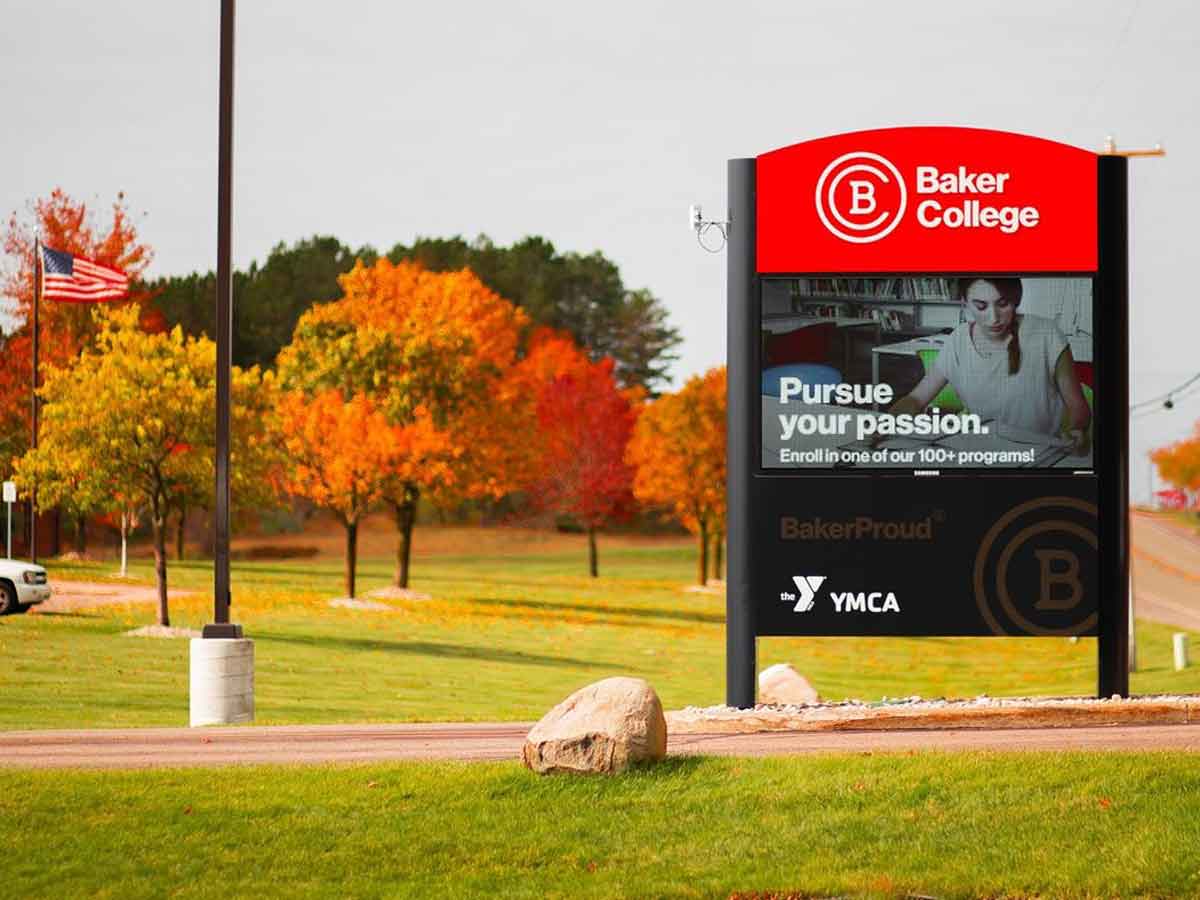 This coupled with the fact that Flint has had its share of troubles, the default rate on student loans sits at 16% and on the rise. The only good news we can report is that 82% are employed two years after graduation. 
ADVERTISEMENT
ADVERTISEMENT
ADVERTISEMENT
ADVERTISEMENT
ADVERTISEMENT
ADVERTISEMENT
ADVERTISEMENT
ADVERTISEMENT
Did you know...
Where are the most-learned people in America? According to a 2019 WalletHub study, the most educated city in America was Ann Arbor, Michigan. The San Jose and Washington, D.C. metro areas followed closely behind. The least educated city, according to the study, was Visalia, California—in between Fresno and Bakersfield.
The oldest continually operating higher ed institution in the world is the University of al-Qarawiyyin. It was established in Fez, Morocco, in the year 859. That makes it over 1,160 years old! It was founded by a woman, Fatima al-Fihri, and became one of the leading spiritual and educational centers in the Muslim world. It joined the modern Morocco university system in 1963.
Competition among the country's top universities is so fierce that they are forced to turn away high-performing prospective students. Harvard and Stanford, for instance, turned away a full half of their applicants who scored a perfect 1600 on the SAT. You don't have to worry about them, though. They got in elsewhere.
Did you know that illiteracy and crime are correlated? One study found that up to two-thirds of students who could not read with proficiency by the end of 4th grade ended up on welfare or in jail. One of the most effective anti-crime efforts is to fund quality educational programs.
Boston has the highest concentration of higher ed institutions in the nation. There are over 100 colleges and universities in the Greater Boston area. It also has seven R1 "very high research activity" universities: Harvard, MIT, Boston University, Brandeis, Boston College, Northeastern, and Tufts. This R1 concentration, too, is a record.