Worst Colleges in America by State
Harris-Stowe State University has one of the lowest graduation rates in the whole nation—8%. Of those people, only 2% actually graduate on time. That's a fraction of a fraction and not a great start. As if that weren't enough, the average student loan debt of $30,944, which wouldn't seem bad if graduates made a lot of money.
Missouri – Harris-Stowe State University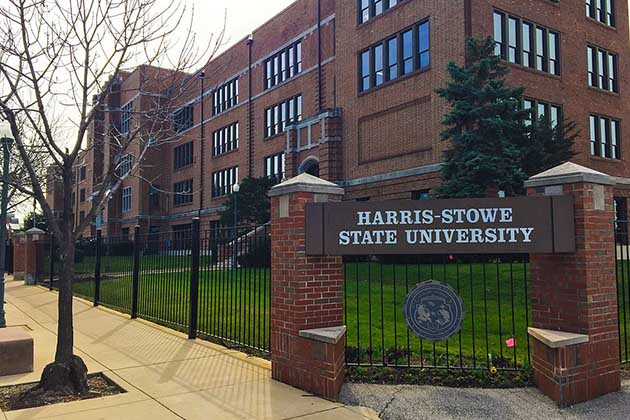 Unfortunately, the median six-year salary is $26,700. Overall, this contributes to a high percentage of defaults. CollegeFactual reports that 21.5% of people defaults on their loans.
ADVERTISEMENT
ADVERTISEMENT
ADVERTISEMENT
ADVERTISEMENT
ADVERTISEMENT
ADVERTISEMENT
ADVERTISEMENT
ADVERTISEMENT
Did you know...
The oldest continually operating higher ed institution in the world is the University of al-Qarawiyyin. It was established in Fez, Morocco, in the year 859. That makes it over 1,160 years old! It was founded by a woman, Fatima al-Fihri, and became one of the leading spiritual and educational centers in the Muslim world. It joined the modern Morocco university system in 1963.
Finland has some of the highest performing schools in the world. They often lead world rankings in education. Even so, primary school isn't compulsory until the age of seven. There are no national tests, no rankings, no inspections, and very few private schools. Finish students also report some of the highest satisfaction levels and lowest anxiety levels.
Did you know that illiteracy and crime are correlated? One study found that up to two-thirds of students who could not read with proficiency by the end of 4th grade ended up on welfare or in jail. One of the most effective anti-crime efforts is to fund quality educational programs.
The City Montessori School in Lucknow, India, is the school with the largest student body. It has a whopping enrollment of over 55,500 students. Students in China, meanwhile, spend an average of three hours a night on primary and secondary school homework. Head north to Finland and students have on average only three hours of homework a week!
Boston has the highest concentration of higher ed institutions in the nation. There are over 100 colleges and universities in the Greater Boston area. It also has seven R1 "very high research activity" universities: Harvard, MIT, Boston University, Brandeis, Boston College, Northeastern, and Tufts. This R1 concentration, too, is a record.